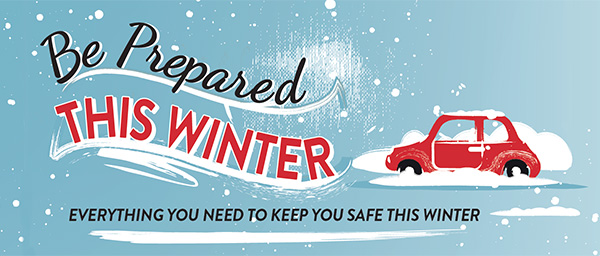 The Trigger De-icer has a fast-acting formula, which quickly clears ice, snow, slush and sleet from your car's windows. The easy to use spray trigger allows you to spray the formula exactly where you want it to go.
Screenwash with additive to reduce the freeze point and remove grime from windscreens.
2Work Glass and Window Cleaner cuts through grease and dirt, leaving a streak and smear-free sparkling finish.
Microfibre cloths can quickly and efficiently mops up spills and wipes away dust. Add a little water and it works superbly for cleaning up dirt and stains or turn it around and use it dry to add a gleaming polish to hard surfaces. These reusable cloths can be washed up to 300 times for extended use.
Code: 2W72467

2Work Screenwash Additive 5 Litre
Pack Size: Each
Code: COV00169

Screenwash Ready to Use 5 Litre
Pack Size: Each
Code: COV00260

De-Icer Trigger Spray 750ml
Pack Size: Each
Code: 2W03982

2Work Glass and Window Cleaner Trigger Spray 750ml
Pack Size: Each
Code: 2W04579

2Work Glass Window Cleaner Trigger Spray 750ml
Pack Size: 6
Code: 2W76001

2Work Glass and Window Cleaner 5 Litre
Pack Size: Each
Code: CNT01262

2Work Microfibre Cloth 400x400mm Blue
Pack Size: 10
Code: CNT01623

2Work Red 400x400mm Microfibre Cloth
Pack Size: 10
Code: CNT01624

2Work Green 400x400mm Microfibre Cloth
Pack Size: 10
Code: CNT01625

2Work Yellow 400x400mm Microfibre Cloth
Pack Size: 10

| | |
| --- | --- |
| | We have a great range of salt spreaders and snow pushers, ideal for easily clearing large amounts of snow and keeping your pathways safe and clear. |
Code: WE27544

Red Smart Snow Pusher / Shovel
Pack Size: Each
Code: WE35434

Handheld Salt Shaker and 2xBags of White Salt 5kg
Pack Size: Each
Code: WE23474

Mobile Salt Spreader 22kg Capacity
Pack Size: Each
Code: WE39142

Mobile Salt and Grit Bin 75 Litre Yellow
Pack Size: Each

| | |
| --- | --- |
| 100% polyester HiVissTex fabric with 50mm reflective tape for added visibility. Perfect for staying visible and safe on a dark night. | |
Code: PWC02253

Hi-Viz Vest S/Yellow EN ISO 20471 Medium
Pack Size: Each
Code: BRG12639

Hi-Viz Vest S/Yellow EN ISO 20471 Large
Pack Size: Each
Code: PWC02254

Hi-Viz Vest S/Yellow EN ISO 20471 XL
Pack Size: Each
Code: PWC02256

Hi-Viz Vest S/Yellow EN ISO 20471 XXL
Pack Size: Each
Code: BRG10007

Hi-Viz Vest Orange EN ISO 20471 Medium
Pack Size: Each
Code: BRG10008

Hi-Viz Vest Orange EN ISO 20471 Large
Pack Size: Each
Code: BRG10009

Hi-Viz Vest Orange EN ISO 20471 XL
Pack Size: Each
Code: ER16384

Energizer Vision HD Plus Headlight 3AAA
Pack Size: Each
Code: BRG10001

Constructor Jacket Saturn Yellow Medium
(Conforms to EN ISO 20471 Class 3 visibility)
Pack Size: Each
Code: BRG10002

Constructor Jacket Saturn Yellow Large
(Class 3 visibility and class 3 water penetration)
Pack Size: Each
Code: BRG10003

Constructor Jacket Saturn Yellow XL
Pack Size: Each
Code: BRG10004

Constructor Jacket Saturn Yellow XXL
(Class 3 visibility and class 3 water penetration)
Pack Size: Each
Code: BRG12666

Hi-Viz Trousers EN ISO20471 S/Yellow Medium
Pack Size: Each
Code: BRG12667

Hi-Viz Trousers EN ISO20471 Yellow Size Large
(100% polyester with breathable PU coating)
Pack Size: Each
Code: BRG12625

Hi-Viz Trousers EN ISO20471 S/Yellow XL
Pack Size: Each
| | |
| --- | --- |
| | Robust non-corrosive salt and grit bins moulded from medium polyethylene, providing you with an easier way to store a large amount of salt or grit. Forklift grooves enable easy handling and transportation. |
Code: WE08639

Salt/Grit Bin With Hopper Feed 200 Litre Yellow
Pack Size: Each
Code: WE08646

Winter Salt and Grit Bin With Hopper Feed 400 Litre Yellow
Pack Size: Each
Code: WE08637

Winter Salt and Grit Bin 200 Litre No Hopper Green
Pack Size: Each
Code: WE08643

Winter Salt/Grit Bin No Hopper 400 Litre Yellow
Pack Size: Each

| | |
| --- | --- |
| Ideal for temporary positioning on roads or paths, we have a rang of sturdy and linear moulded, sand weighted cones complete with a class R1B reflective sleeve. | |
Code: JS14739

50cm Sand Weighted Cone Red
Pack Size: Each
Code: SBY43491

2 Part Traffic Cone 1000mm
(Base Constructed of 100% Recycled Materials
Pack Size: Each
Code: JS14741

Red 50cm Sand Weighted Cone
Pack Size: 5
Code: JS05830

Red Standard One Piece Cone 750mm
Pack Size: 5

| | |
| --- | --- |
| | Make sure you have everything you might need to be safe this Winter. |
Code: MA19371

Vinyl Tape Hazard Yellow/Black 50mmx33m
Pack Size: 6
Code: MA19372

Vinyl Tape Hazard White/Red 50mmx33m
Pack Size: 6
Code: ER28744

Energizer Hardcase Pro 4xAA Torch Plus Batteries
Pack Size: Each
Code: ER34123

Energizer MAX E91 AA Batteries
Pack Size: 4
Code: HEA00375

Shield Overshoes 14 inch Blue
(CPE embossed for non-slip use)
Pack Size: 2000
Code: HEA00377

Shield Overshoes 16 Inch Blue
Pack Size: 2000